One of my favorite things to do is perform in Journal Square for Food Not Bombs – a group that shares free vegan or vegetarian food with the public without restriction in over 1,000 cities around the world.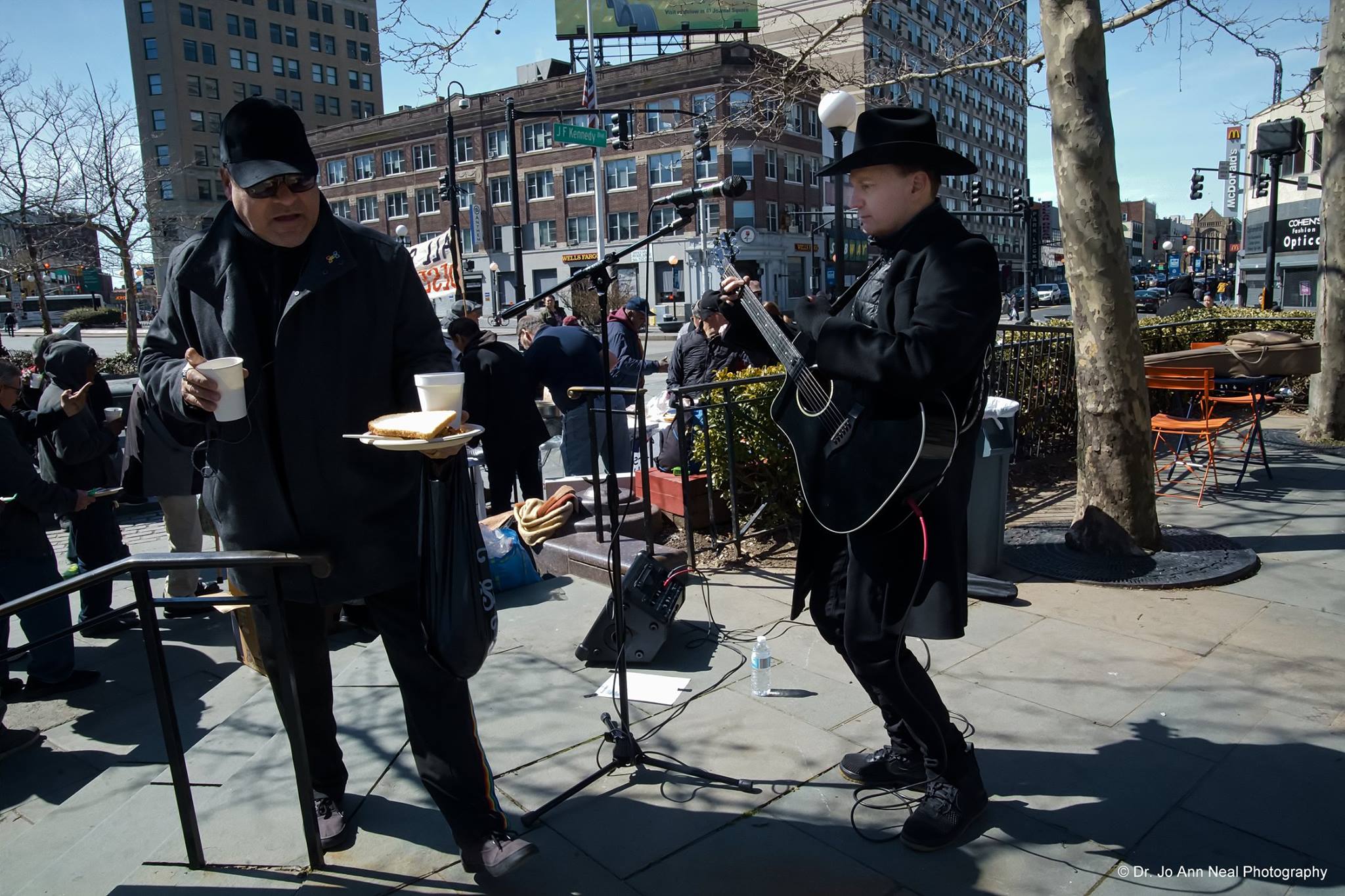 While I perform, this worthy group hands out meals to the homeless. Their mission is to share food and other resources with anyone in need as a way of building solidarity and compassion, and as a way of protesting war and injustice.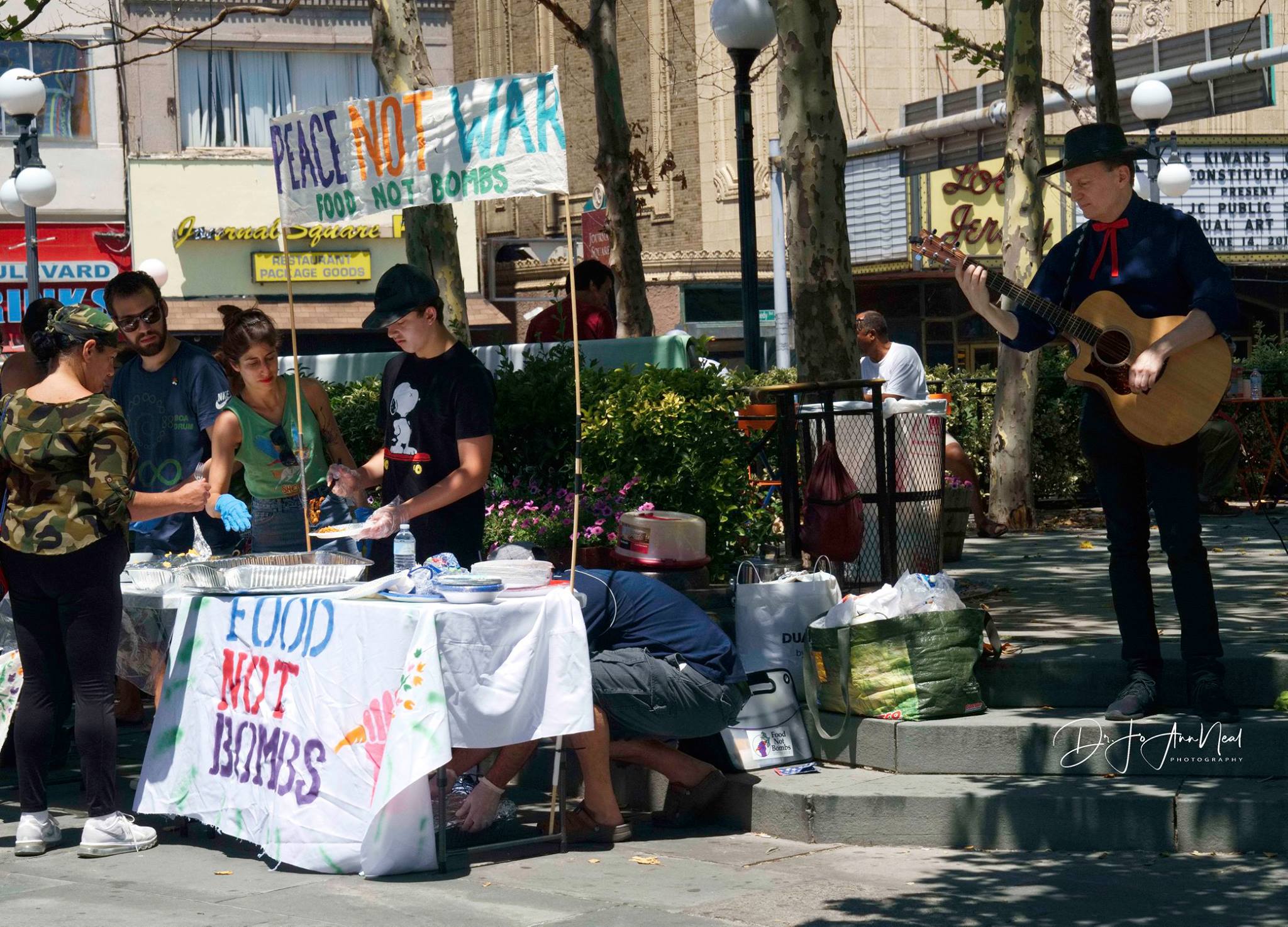 I've played three times for the Jersey City chapter of Food Not Bombs and I look forward to future performances with this fine organization.