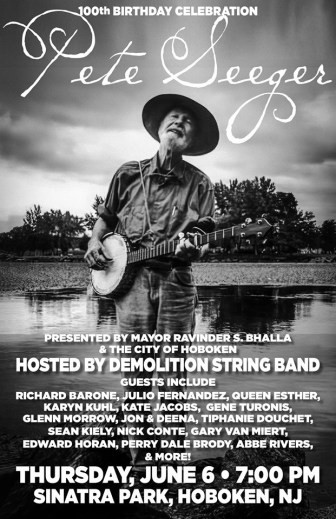 It was a magnificent and moving night!  The songs of Pete Seeger were performed by some of Hoboken's brightest musical stars at the "Pete Seeger 100th Birthday Celebration" at Sinatra Park in Hoboken, New Jersey.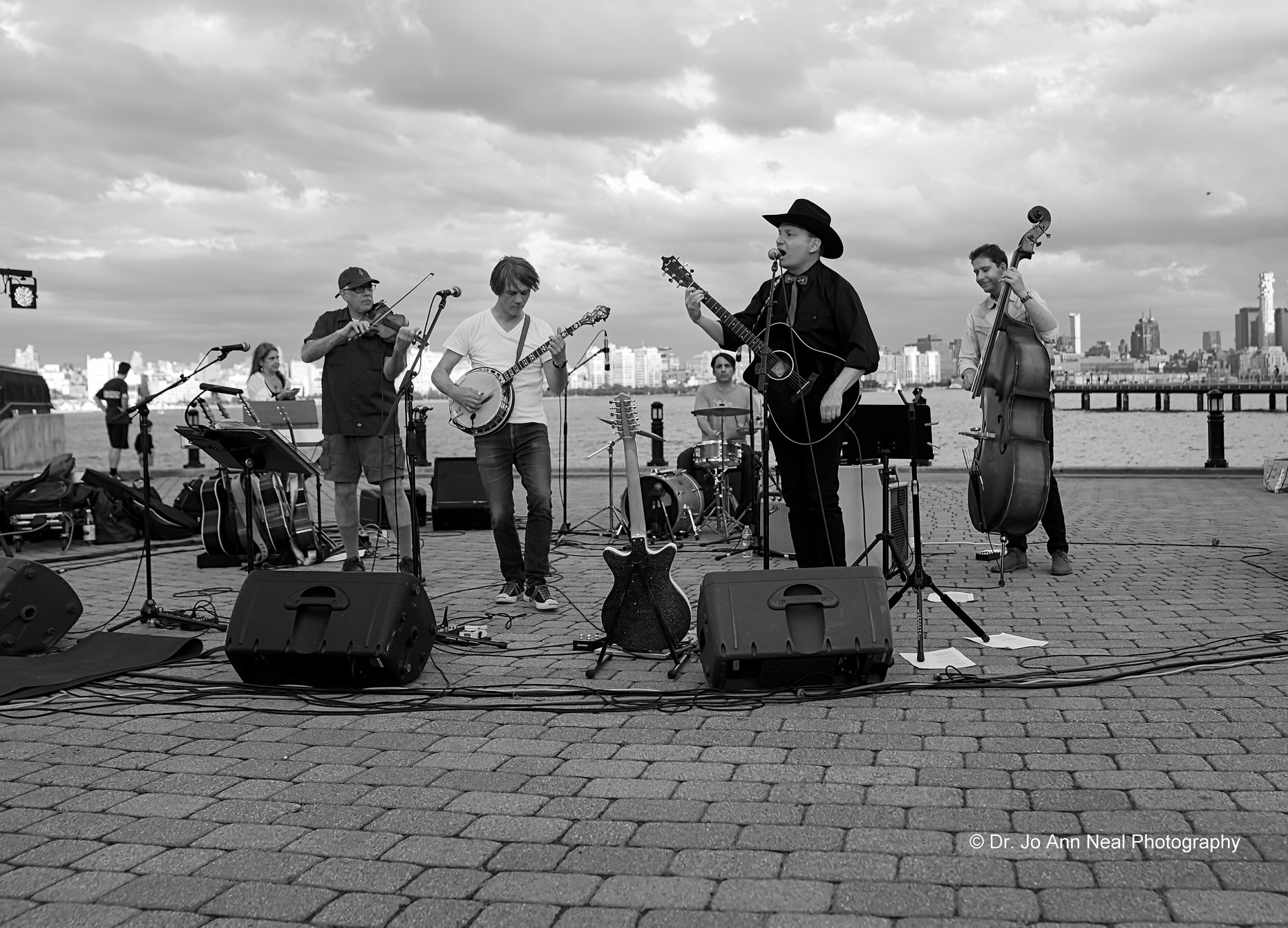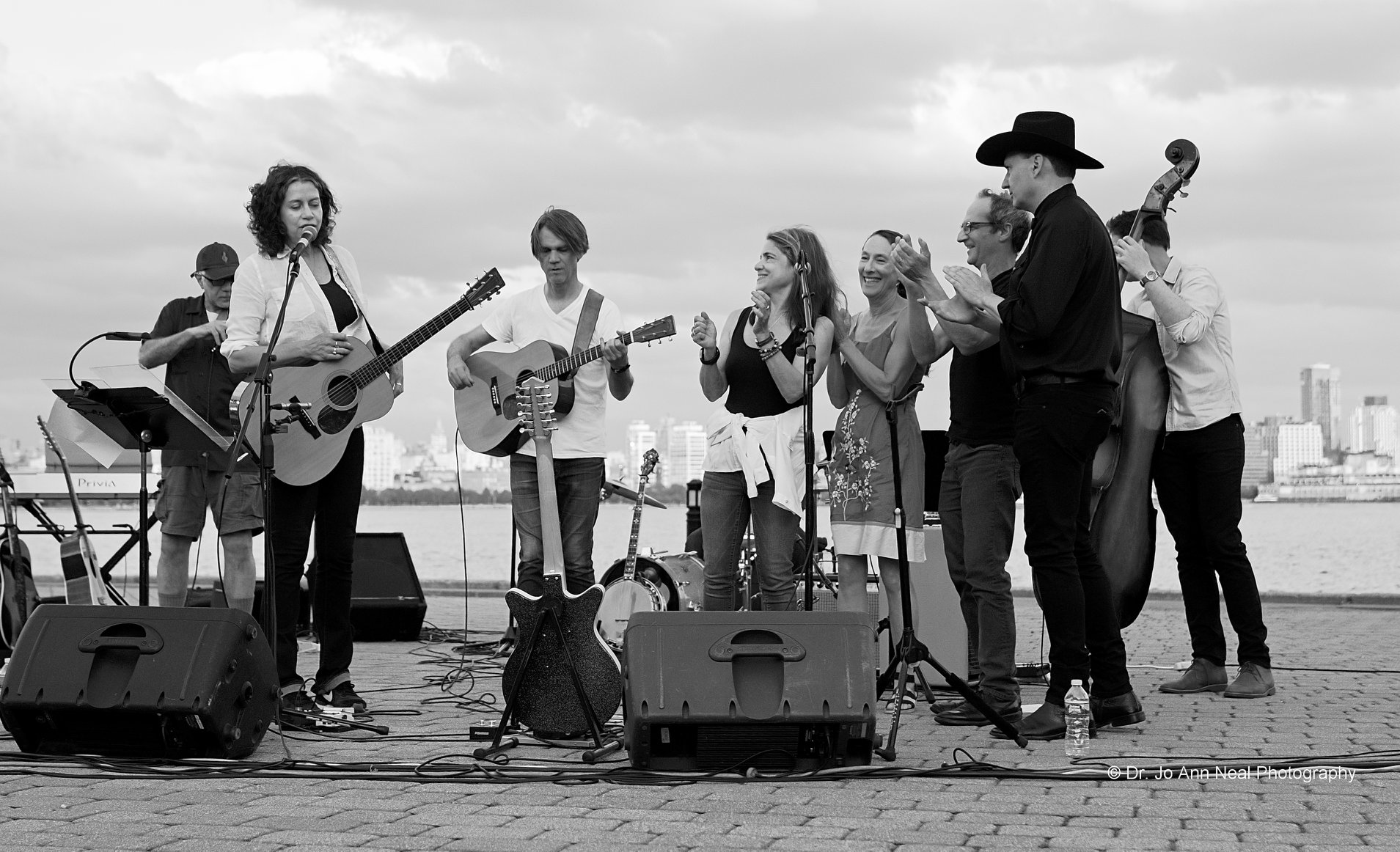 It was an honor to play at this event. I performed a Pete Seeger composition entitled "Waist Deep in the Big Muddy" as well as singing backup vocals for some of the other artists.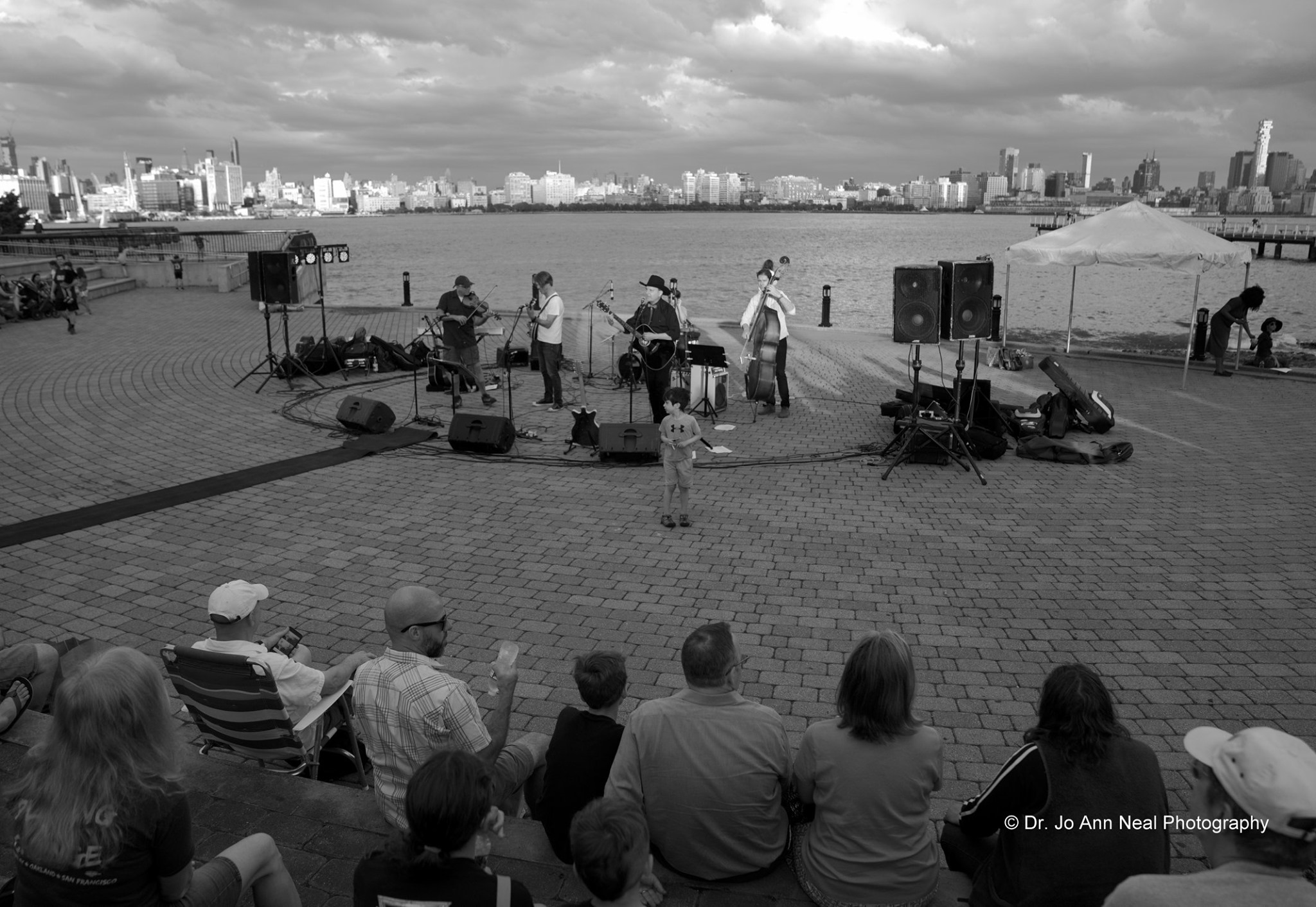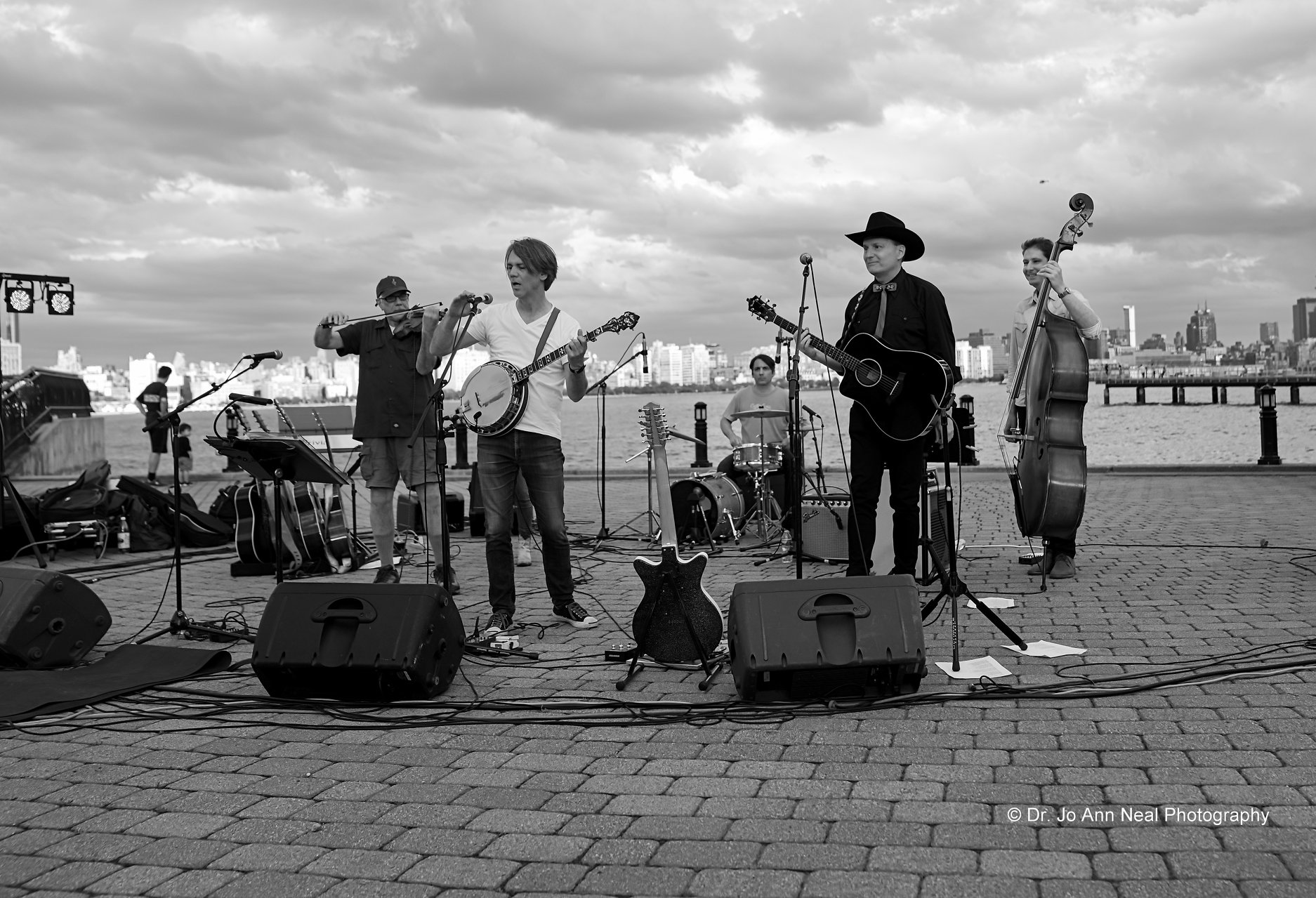 Thanks to Geri Fallo, Elena Skye and Boo Reiners for inviting me to participate. Thanks to Jo Ann Neal for these great images.