The Sensational Country Blues Wonders!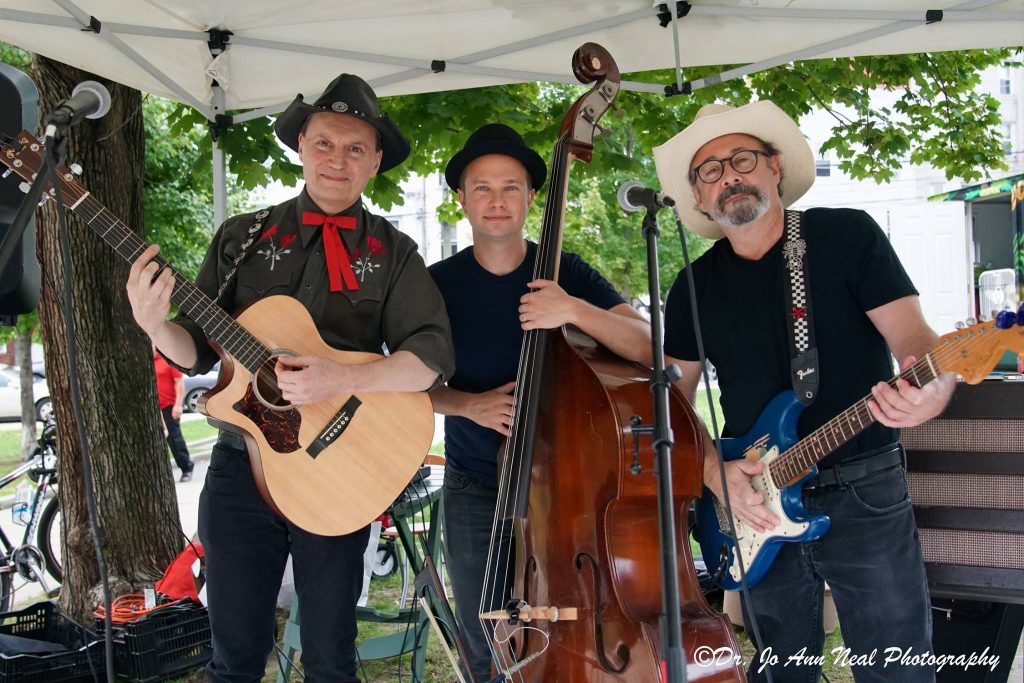 Gary is the lead singer, rhythm guitarist and sole songwriter of "The Sensational Country Blues Wonders!" 
What can you say about "The Sensational Country Blues Wonders!"??  They are certainly not your "run of the mill" group.  For starters, they've been opening every performance for the last seven years with an obscure Gospel song by Brother Joe May called "Where Is The Road That Leads Home?".  They cut their teeth performing Country, Blues & Gospel in Manhattan clubs frequented by aging punk rockers, places like Manitoba's and Otto's Shrunken Head.  They honed their musical skills playing at a local cemetery and also at a concert series in a neighborhood Lumberyard. They have a reputation for playing gigs at unorthodox venues, such as farmers markets, street festivals, local parks – small and large, art shows, a motorcycle show, an historic mansion, a chili cookoff and even in Macy's Dept Store!  They sing and play songs from multiple genres: classic Country tunes and gritty Gospel sounds from the deep South, and raw Blues numbers that go back to the greats hailing from Mississippi and Chicago.  In addition to their unique cover songs, they have their original tunes: songs like "My Baby Stabbed Me With a Steak Knife", "I'm Afraid of Every Goddamn Thing", "Love Murders Your Heart" and "Don't Want Your Barrelhouse Love".  They've been described as "the sound of America, starting at the intersection of all it's best influences!" 
Gary Van Miert – The Gospel Wonder!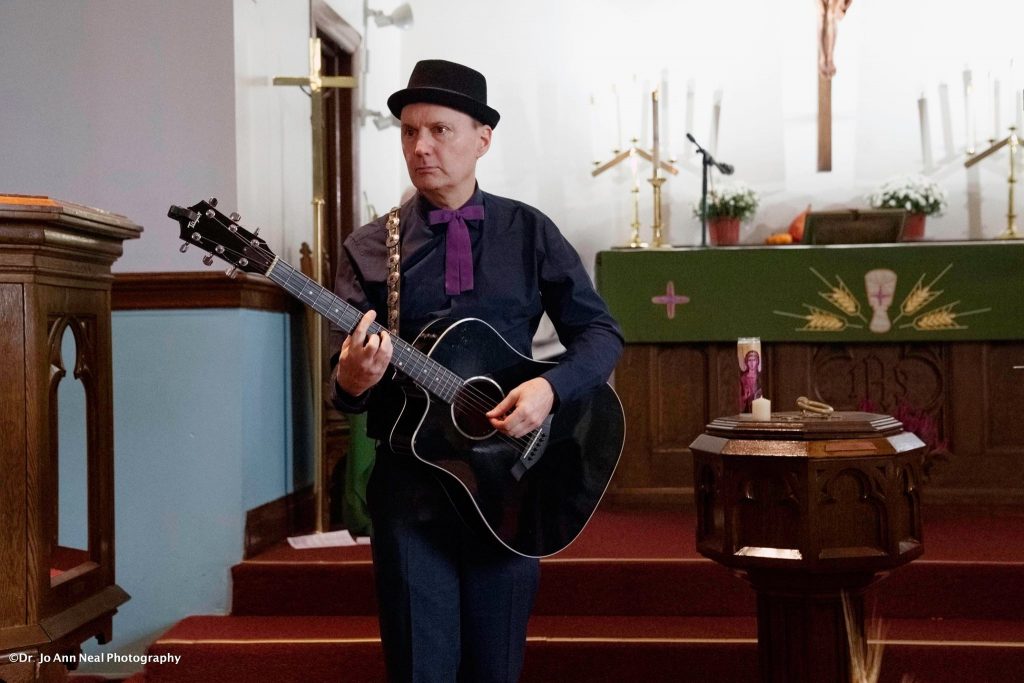 Gary also performs at church services and other religious events as "Gary Van Miert – The Gospel Wonder".  His electrifying singing and performance style is a throwback to the down home spiritual songs and performers from the Golden Age of Gospel. He has a fine, handpicked repertoire of classic Gospel tunes and is available to sing them at your church services and events.